Y'all. Y'ALL. I'm so excited!
Today is a good day-I can tell. Why? It's Wednesday. I'm almost done meeting a BIG work deadline. Steve and I finally figured out our Out West trip, so it will actually work. I found a cute dress at ON that was on sale for $12. Dinner is already made in the crock pot. I'm heading to lunch with one of my besties, and I'm getting tabouli salad and feta cheese. DELISH.
And…I'm guest posting over at one of my favorite places with one of my favorite bloggers (I've followed her since the beginning), Neely at A Complete Waste of Makeup. I'd really love if you'd take a peek-you won't be disappointed! There may or may not be a wine related giveaway…
Since I'm digging today, I'm going to share some of the stuff I'm LOVING today.
Like turning on my work computer and reading this from my Jeanio:
These socks-

a WHOLE new meaning of recovery. I am hooked. Love my instagram pic, yes?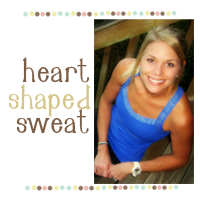 I'm signed up to take two classes at work that I think will be extremely helpful for my job, too!
These pants from Old Navy, which I totally just bought:
Bolthouse Amazing Mango and bananas for breakfast. Yum.
And my guilty pleasure…this soundtrack. LOVE it.
Not much substance in today's post, but I'm in a really good mood. And that's fabulous.