I am really not in a blogging mood today. Really, not at all this week. It's been pretty tough in the life of Martha. I'm not allowed to go into details, partially because I don't even know them yet, and some are work related. We all know how that goes...
I'm linking up with Shanna, one of my daily reads, for Random Wednesday, in an effort to try to pull myself out of the anxiety and stress-ridden chaos that is this week.
I could use some good karma, if anyone wants to send it my way!
I promised myself I would stay off GroopDealz and VeryJane for the rest of the month...and then this lovely showed up in my inbox. I could not say no to the red and white one! Cute!
Steve had his first scrimmages for soccer this week! I'm really hoping for an awesome season for his girls and for him. I think this is his 20th year coaching, so here's to hoping it is even more successful than he thinks!
I loved checking out the red carpet at the Grammys. This was my favorite:
.
This was just...not my favorite: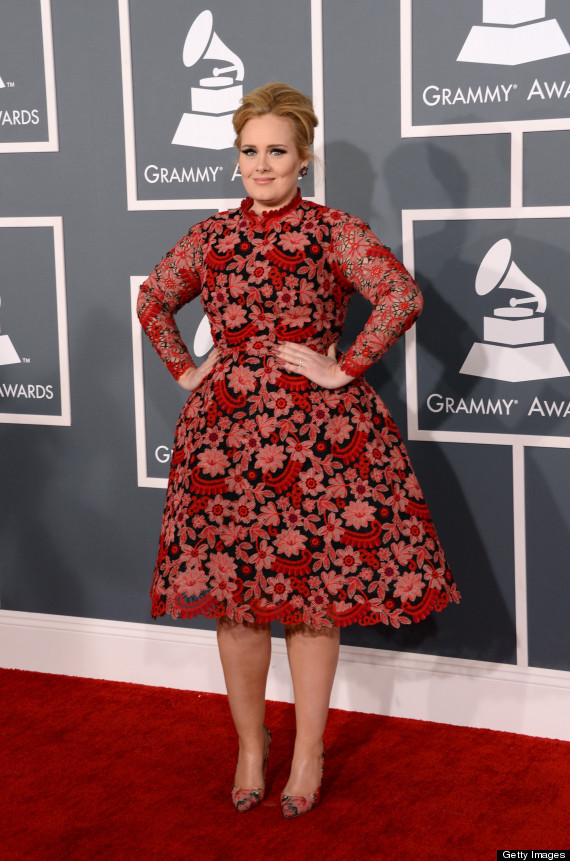 I love Adele, but this dress looks like my great-grandma's couch pattern....
I haven't been sleeping at night for the past several nights, so my Nutmeg has been keeping me company. I am so thankful for dogs.
Look at her...isn't she sweet???? Something about that smiling doggy face just makes my heart feel good!
Happy Hump Day, y'all...I promise my normal upbeat self will be back soon. I'm trying really hard not to let the anxiety take over, but I've basically made myself sick worrying. Type A personality and a Taurus...gets me every time! I'll be okay though...because I truly believe the following: